Mar 12, 2021
5xRuby creates new market by establishing Space Next Door with Singaporean storage service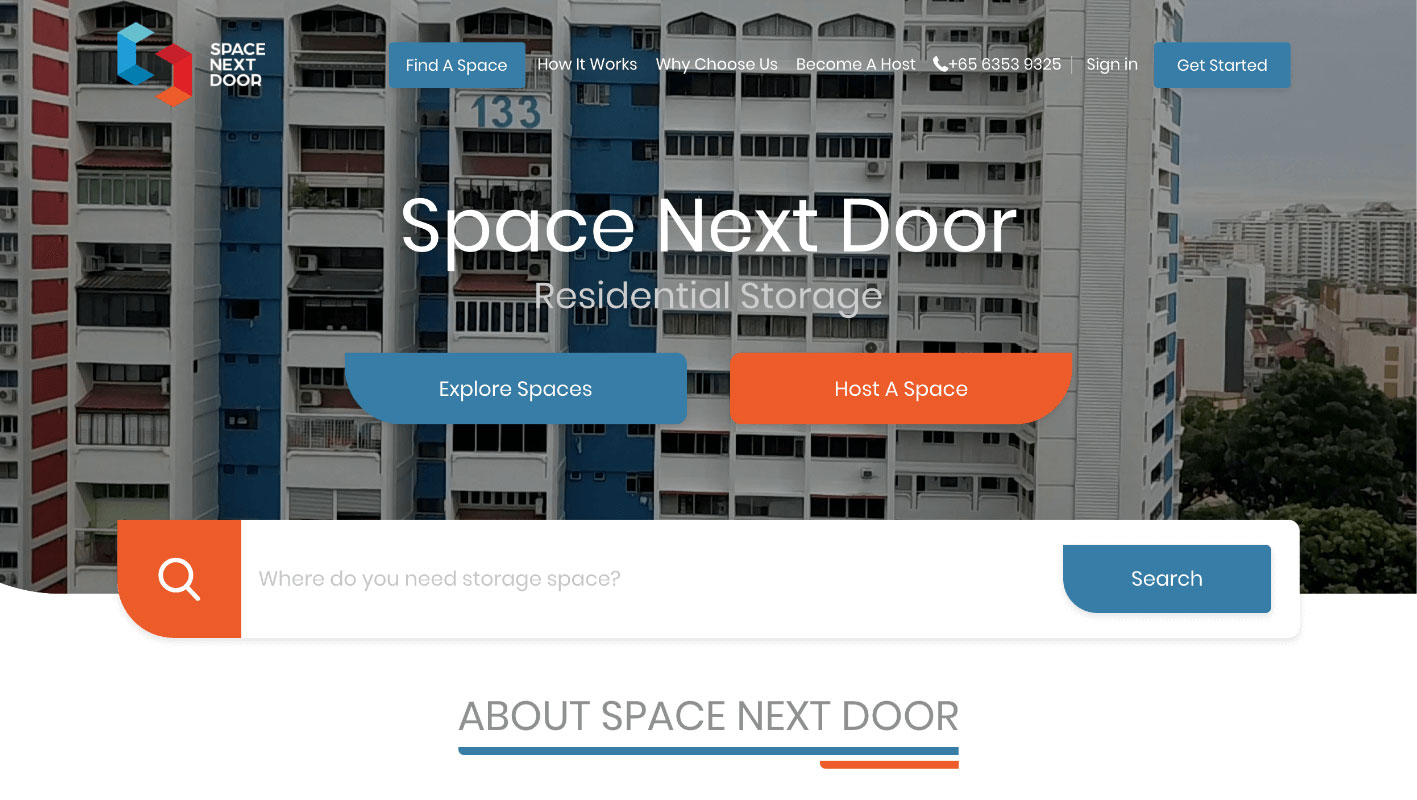 Singapore ranks third in terms of population density in the world. An effective use of space is a problem that every Singaporean faces on a daily basis. Boasting a wide variety of storage spaces, Space Next Door is committed to providing simple, convenient, affordable and reliable storage services.
Space is the single most important asset of a storage service. To scale up, a large amount of capital is required for the operation and management of newly added spaces. Therefore, storage services are mostly operated by a small amount of companies with high levels of capital.

As demands for storage space increase, Space Next Door noticed many spaces still being underutilized, and that users seeking to lease storage spaces sought flexible and diverse solutions.
As a result, Space Next Door has been applying the sharing economy business model to storage leasing since 2017. By creating new demand, Space Next Door aims to become the Airbnb of storage leasing.
Since the client had no past experience in developing a sharing economy platform, and did not wish to waste any time or money, they were very particular when choosing the right partner. Not only would they be reputable and trustworthy in implementing a long-term project, but they should also possess strong development skills.

Over the years, 5xRuby has become well-known for our technical skills among Ruby communities in Taiwan and abroad. We also participated in international Ruby community events overseas to share our knowledge. On the recommendation of a member of the Singaporean Ruby community, the client contacted us and commissioned the development of Space Next Door in 2017.
Unified Goals
Before development, we always work with clients to clarify their visions and goals for the platform,as well as review the minimum core specifications required for its business model. Priorities will be set and divided into various stages for execution. Clear goals and close communications with clients regarding progress enable us to build products that ideally meet the client's needs.
However, even if the specifications are narrowed down to what is minimally feasible initially, challenges will continue to arise during the development process.

To make long-term leases more desirable to users, the client wished to add a "special offer" function. Ideally, landlords can customize the discount percentage and flexibly sell their own storage spaces. However, taking into account the entire user experience, landlords also have to set up rules for the special offer (including those for refunds) to avoid customer complaints. The development schedule would be delayed if we tried to take everything into account. Since we were on a tight schedule, we decided to set up certain constraints and develop the general logic for the function to launch on time before optimizing it and introducing further mechanisms based on consumer feedback.

The client also proposed to include insurance in the leasing cost, a design that would surely affect customer/user experiences.  Furthermore, if this function is retrospective, it would no doubt upset users to see additional insurance costs in their orders before the function even launched, putting more pressure on customer service.
After weighing the pros and cons, we presented several potential solutions to the client. At the end, the client decided to notify all users about the additional insurance costs in the prior and actual months the function launched to reduce customer complaints.
The client believes that the greatest value we provide is that we analyze every need and problem presented to come up with the best solution.
Collaboration started in 2017.  After an initial learning curve, we began consistently delivering products with a high standard of quality and client satisfaction.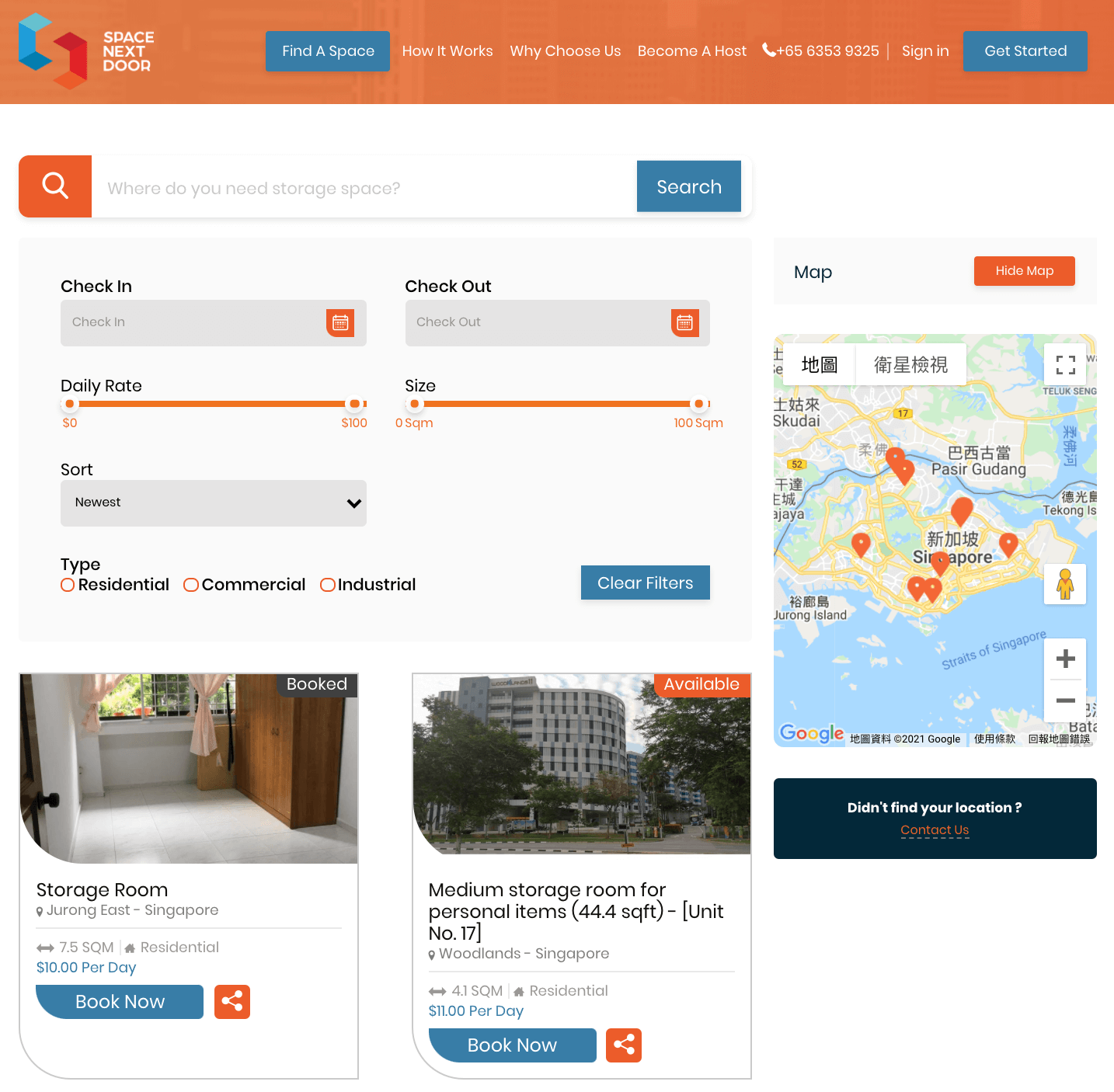 A Reassuring and Professional Partner
Cultural differences serve as major challenges for international projects. In this case, the client was based in Singapore. However, even though they speak Mandarin, there are still many differences among the use and understanding of certain terms due to customs and cultures.
Therefore, we visualize the documents through prototyping or other ways before every conference with the client. This allows us to be on the same page and communicate efficiently.
We understand that overseas clients might be concerned about the operation of the development team without meeting in-person. That is why we at 5xRuby reassure our clients by reporting regularly, informing them of the weekly progress and the functions launched or tested, among other things, to build confidence in long-term partnerships.
The client also praised our engineers and project managers for creating an enjoyable partnership by being patient and professional with team members lacking technical backgrounds.
This serves as further testament to the ease of working with 5xRuby, even for start-ups or companies without technical personnel.
Now, the number of users of Space Next Door has been growing steadily. From 2017 to 2020, we have helped them maintain the platform and develop new functions. We continue to uphold our high standards of service and project management even with the most familiar products, and continue to be a great partner to Space Next Door.

---