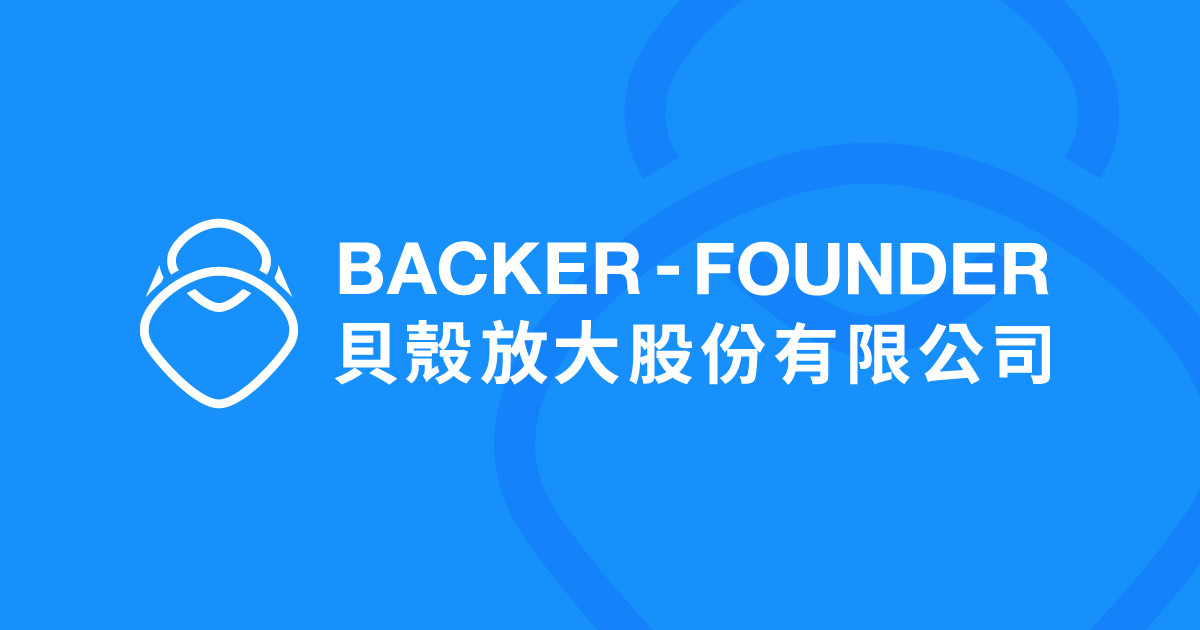 Founded in 2014, Backer Founder is the largest crowdfunding advisory team in Asia. Over the past seven years, it has accumulated more than 400 domestic and foreign crowdfunding projects with a total amount of over 2.9 billion NTD raised. To provide fundraising teams with cash flow and account settlement solutions, Backer Founder launched Backme in 2015. Then, in 2021, it launched the mass fundraising platform, WaBay. In just five months, combined with the existing Backer Collector, WaBay amassed more than $300 million in fundraising, becoming the top choice for startups and social engagement projects. Now, the 5xRuby team is very honored to be contributing to the two main Backer Founder products: Backme and WaBay.
Having started in 2017, collaboration between 5xRuby and Backer-Founder is about to enter its fifth year. This model of collaboration is slightly different from those of other projects: Backer-Founder has its own front-end development team, while 5xRuby provides support for backend and payment systems.  Together, the two companies develop in an integrated manner of teamwork. In their long-standing cooperation, the 5xRuby team not only developed specifications but also contributed their own experiences to help the Backer-Founder team build stable products. So, what role does 5xRuby play beyond providing technical assistance to Backer-Founder in upgrading their product from A to A +?
1. Focus on what matters to customers
Backer-Founder provided urgently needed assistance with the high-profile "Taiwan Can Help" fundraising project. The fundraising project attracted such enthusiastic participation that they actually crashed the proposal team's website for half a day. Backer-Founder used Backme to provide a secondary route, but the huge flow still impacted checkout speeds. The team at 5xRuby provided immediate assistance, working quickly to uncover the main bottlenecks responsible for the system overload and making adjustments to solve the problem, enabling the website to restore normal checkout speeds after only two hours. After eliminating the technical bottlenecks to obstructing payments, the fundraising campaign rapidly went from hundreds of thousands to breaking the ten million mark, ultimately meeting its fundraising goal. Product Development Department director Xie Yuanlin recalls that if 5xRuby hadn't been there to contribute their expertise so quickly, the problem could have taken much longer to solve, and the crucial fundraising "hype window" would have opened and closed with many potential transactions incomplete, greatly impacting outcomes.
2. Help clients steer clear of unseen weaknesses from the start
Backer-Founder's senior software engineer Ho Ching Han said that when 5xRuby joined the product team, the Backer-Founder architecture was already very large. It took a lot of time and experience to design a system architecture that didn't affect existing functions. The 5xRuby team was able to build on past experience in developing other platforms and identify possible collateral effects or risks to the system, help product teams avoid risks, and complete the design of the core payment and bonus mechanisms according to the product team's requirements.
At the same time, when the product team decided to develop the Wabay platform, the 5xRuby team also took the initiative to make recommendations to Backer-Founder before starting product development, suggesting to upgrade server software and hardware and framework versions to meet future system expansion requirements. This was the biggest upgrade in Backer-Founder's history. Because the product had a significant number of users, there was no margin for error. With 5xRuby's assistance, the upgrade was completed successfully and painlessly.
3. Willing to share experience and grow together as a team
Working with the Backer-Founder team, the 5xRuby team also shared their experience in software engineering and helped Backer-Founder shape their development process. In the past, the Backer-Founder team used to "shoot while running", discussing designs with engineers during the process and incrementally implementing design specifications. Because Backer-Founder and 5xRuby's teams were not working in the same office, some communication gaps inevitably emerged. However, 5xRuby shared their recommendations and experience, bringing in software documentation expertise to help the Backer-Founder team write more detailed product requirement proposals, enabling the teams' remote collaboration and asynchronous communication to become much more smooth and effective. During periods for the COVID-19 lockdown, the team's weekly face-to-face meetings were suspended. But, because the document specifications were clear enough, the teams were able to continue cooperating effectively and solving problems, successfully maintaining their productivity goals.
In addition, 5xRuby's team is also very willing to share their own research technology or system results with new Backer-Founder team engineers to save time on trial and error. They even assisted in optimizing tests to improve test reliability from 60-70% to 90%.  
True professionalism and "over-delivering"
Working with 5xRuby's team these days, product development director Tse Yuan-lin says, "5xRuby is the leading Ruby on Rails developer in Taiwan. In our collaboration, they prioritize project success and on-time completion, using professional judgment to provide sound advice. In the past, when cooperating with external contractors, we often encountered a short-term "do only as much as you're paid for '' mentality. But also always expect contractors to be able to provide a more comprehensive assessment based on the current status of customers, as well as possible future challenges. In our cooperation with 5xRuby, we can feel that they are strongly aligned with this concept. They actually give suggestions and technical feedback according to our needs. I was really impressed by 5xRuby's professionalism and work ethic in this regard."
Senior software engineer Ho Ching-han adds, "The technical professionalism of 5xRuby is impeccable. When the requirements are clear, the 5xRuby team is able to implement the PO's planned specifications with professional expertise. We need all related units to be able to confidently entrust all development tasks to the 5xRuby team. "
There are countless teams in the world that are capable of delivering a development product. What sets 5xRuby's team apart is their willingness to share experience, involve customers in the development process, avoid pitfalls that so many others fall into, prevent possible risks, enjoy the convenience and fun of technology, and create value that goes far beyond simply delivering a product. With the skill and unflagging professionalism that 5xRuby takes pride in, we look forward to continuing assisting the Backer-Founder team in the development and optimization of their product experiences, and elevating overall excitement for the fundraising industry.
---