Feb 17, 2021
Creating a new e-commerce service across Southeast Asia with Shopmatic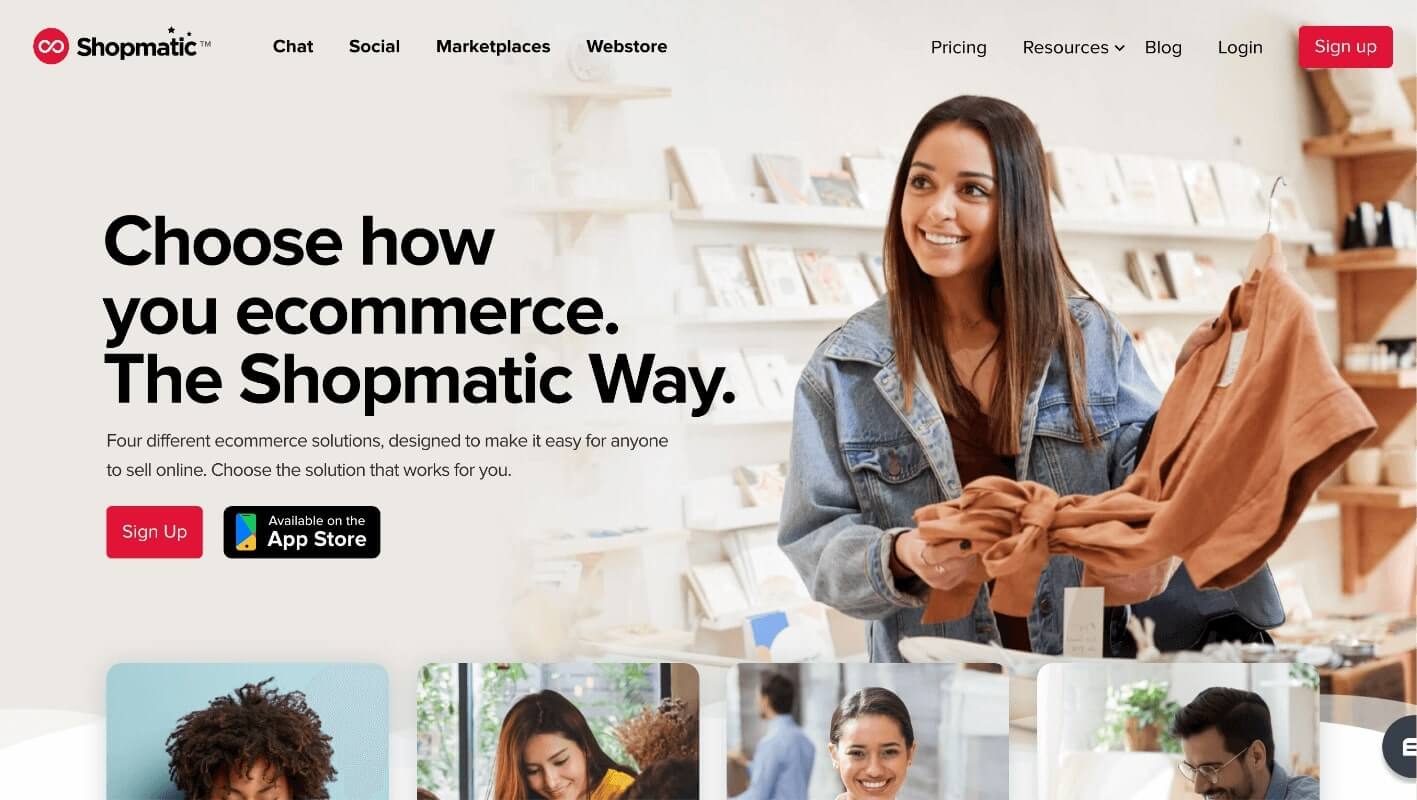 In comparison to the development of other products, a completely different mindset and intensity of development are required to establish a multinational e-commerce SaaS platform.
Shopmatic is a multinational store-opening platform that started in the markets of India. It supports rapid store-opening for small and medium enterprises as well as individual sellers. After their initial launch, a store can also be deployed across various platforms including eBay, Amazon, Flipkart and Lazada. A designated store website address is also available for their use.  As a result, the process of opening a store can be simple and swift, without the need for any special technical knowhow. Integrating multiple payment tools while offering a mechanism for exclusive sales and inventory analysis, this is truly a new all-in-one e-commerce platform committed to eliminating obstacles for small and medium enterprises as well as individual sellers when launching their e-commerce business.
At this time, the service includes the following items for the markets of three countries:
Multinational cash flow service system
Multinational logistics service system
Customized domain purchase
Customized shop editing tool
Product ordering app for buyer sides
At first, Shopmatic worked with a team from Singapore. After they spent five months developing the first version, Shopmatic discovered that a solid technical partner was necessary to provide quality service while expanding market territory. Finally, Shopmatic selected Taiwan's renowned RoR development team 5xRuby as its partner.
We had divided the tasks into three phases in accordance with their urgency
Phase 1: Resolve issues regarding the chaotic checkout process and cross-border cash flow.
Phase 2: Develop new app channels and restructure the framework for sustainable operations.
Phase 3: Modularize the product and explore new profit-making models.
During the process of project development, a development company often first selects the development tools before attempting to squeeze project requirements into the support functions provided by the designated tools. The disadvantage of this methodology is the sacrifice of the core "usage flow" due to tool limitations, as well as the obstacles that emerge in subsequent expansion operations. This is exactly the problem encountered by Shopmatic's initial MVP.
The architecture design deficiencies of the initial MVP version made it impossible to develop new functionalities when we first took over.  As a SaaS service, the built-in usage volume limitations in the original product architecture directly impacted future expansion possibilities for the users. Therefore, for the first phase of the project, we helped our client redefine the ideal usage flow. We also overhauled the underlying data structure design to resolve the technical obstacles left behind by the previous team.
For a cross-border e-commerce service operation, it's very likely that buyers and sellers are situated in different countries with different buying habits. To organize the checkout process, it's necessary to consider the laws and regulations of each country, to adjust for cash flow and design functions for foreign currency conversion, and to work out how to integrate logistical systems. Our team has integrated a few dozen cash flow and logistic APIs, and rebuilt the checkout flow for merchants to subscribe to the Shopomatic solution. As a result, making a payment has become easier, which helped expand product revenue.
The platform also provides a WYSIWYG editor for the sellers, allowing vendors to create their store page with ease and open their stores quickly. The original store-page editor had many design issues, which made it difficult to edit the most important item – the product image. Therefore, we created a brand-new editor so that vendors may list their products for sale faster.
For the first 3 to 6 months of the project, the 5xRuby team assigned more than 10 senior engineers to help the platform recreate the user process flow, and improve the system architecture.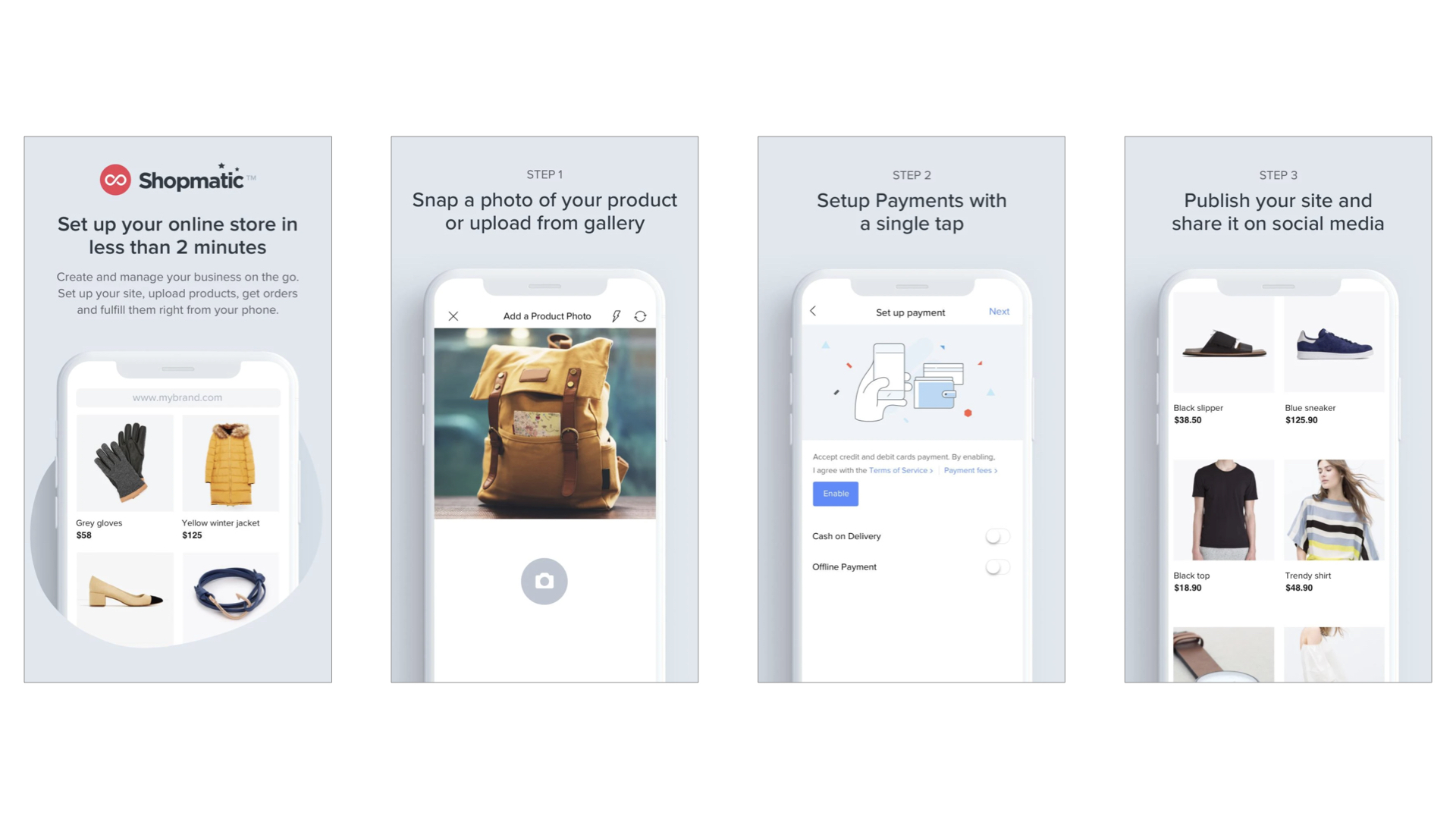 Subsequently, Shopmatic discovered that a large quantity of purchases were done through mobile apps. In response, we developed Shopmatic Go using React Native technology. Compared to development with native technology, this particular app may be used on iOS and Androids simultaneously, which saved more than half of the time for development and maintenance.
After spending several months to deal with technical deficiencies, we completed system renovations, including user experience, database architecture and system architecture. Afterwards, Shopmatic raised another request to white label the entire system so that the system can become a product for sale to other countries, as well as share the cross-border e-commerce business opportunities with other nations.
To white-label the system, the first consideration is to make it easy for customers to deploy to their own environment. Different cloud servers provide varying services, and the settings are different depending on the service provider, which must be resolved during the conversion to a white-label product. Furthermore, to make it convenient for customers to perform self-maintenance, 5xRuby took a large-scale system built over two years and divided functions into small chunks of "Micro Service". The strategy makes it easier for customers to maintain the system on their own, or to make adjustments to create desired functionalities.
Over the last three years, in close collaboration with 5xRuby, Shopmatic has successfully obtained a new round of financing, achieved proven product success with a large customer base, and created a new business model. Shopmatic has also formed close association and trust with the 5xRuby team, and made several offers to 5xRuby after one year of collaboration to become a Shopmatic subsidiary. In 2018, after several negotiations, Shopmatic became a 5xRuby shareholder officially, turning 5xRuby into a subsidiary of Shopmatic in Taiwan, allowing us to focus our efforts on product improvement.
A start-up company with hundreds of millions in investment funds had chosen 5xRuby as a partner for years, and even became a shareholder. This is the highest level of trust a development company could possibly gain from a customer, which is a great source of pride. Even though the collaboration has ended due to our diverging goals, this unusual cross-border collaboration experience and the SaaS development experience has allowed the 5xRuby team to grow in confidence, to venture overseas and provide service for more international customers.  
---