Aug 10, 2021
How can companies create an optimal "work from home" environment?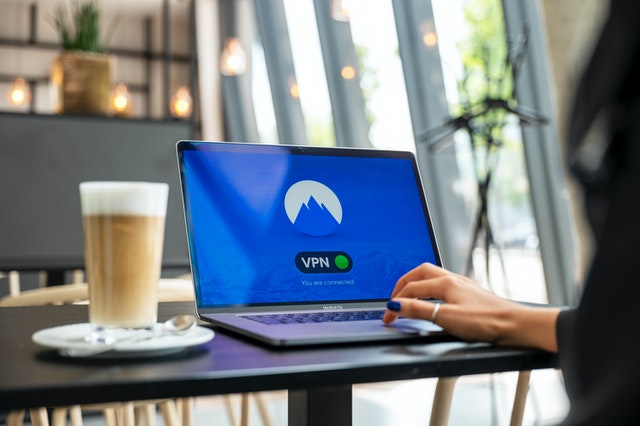 The pandemic prompted many companies to institute work from home (WFH) policies, and the sudden increased demand for digital tools became a new challenge. Companies must decide on the most suitable digital tools for use by employees in a remote environment. According to Wakefield Research, a market research firm, hybrid work will soon become the new norm. About 53% of employees indicated in the survey that hybrid work allows them to maintain motivation and enhance work efficiency, with digital tools playing an important supporting role.
In Taiwan, WFH has been adopted for some companies for more than a month now, and many employees are still adapting. Co-founder Tsehau Chao said that as a software development company, 5xRuby is very attuned to the deployment of digital tools. Before WFH was set up, employees were already used to working remotely. However, she also shared some circumstances that affected employees after Taiwan imposed a Level-3 COVID-19 alert. The first issue is equipment. Programmers are used to writing code using a dual-screen setup, which facilitates previews. However, monitors at home aren't typically large enough, and chairs at home aren't usually suitable for long-hours of sitting for work. Furthermore, network bandwidth at home tends not to be fast enough.
Their home environments may also be a problem. Other residents living with them at home, especially elders or children, who walk around may be quite distracting. "Some colleagues have to resort to using a children's desk." Sometimes it can be difficult setting up a separate space suitable for work. "Paperwork" related businesses are also difficult to complete at home. For example, seals for contracts, official documents for the government, and documents related to the process of human resources that "cannot be omitted" still require processing in the office.
WFH Employees: Two Recommendations for Corporations
In addition to equipment and environmental factors, employees also face psychological challenges. Some companies worry that employees will not work as hard during the WFH period, requiring employees to use endless monitoring mechanisms and track the number of work hours to quantify employee productivity. Chao said that companies should have more care and trust in their employees. In fact, employees who work in an office are not necessarily fully focused on tasks at work for 8 straight hours. As long as companies set up standards for work, employees will continue to follow them at home. The following are two recommendations for companies:
1. Learn to "communicate asynchronously"
Without face-to-face interactions, supervisors communicate with employees mostly through text. To understand the progress of employees, a lot of messages may be sent back and forth, creating unnecessary extra pressure on both. In addition, home environments are subject to all types of changes, creating various additional pressures on workers. Companies should actively cultivate a mutual understanding, so that employees may complete tasks at their own pace after receiving an assignment, instead of excessive messaging. Employees should be aware of actively providing their status and feedback to their supervisors to establish effective communication.
2. Establish a "Work Ritual"
Some employees might not be skilled at time management. As a result, companies are advised to establish some type of work ritual to assist each remote-worker achieve a "state of work", such as daily meetings in the morning, work objectives, and more. Moving events regularly scheduled at work and moving them online allows employees to freely arrange their remaining time. Chao states that during the pandemic period, 5xRuby offered workers "family care leave" equivalent to eight hours per week, so that they could go grocery shopping even during work hours. The measure has reduced the psychological pressure among workers who struggle to balance between working at home and taking care of their families".
Cultivate Digital Tools Usage Analysis: Establish Basic IT Architecture
In summary, Chao says that even without the pandemic, companies are still advised to cultivate the usage of digital tools among employees, and establish three major basic elements to their IT architecture:
Awareness of Cybersecurity Protection: This is the most basic requirement in terms of working remotely. Companies and employees are advised to cultivate accurate cybersecurity concepts, to ensure the safe delivery of information by both.
Virtual Desktop Infrastructure (VDI):
Through a network connection, allow users to access desktop applications and work software without being limited by their own computer hardware equipment at home. Provide employees assistance to overcome work obstacles that arise. Companies may remotely manage employee authorization, keep track of usage records, to create a good working relationship with employees.
Single Sign-On (SSO)
Allow employees to use a set of account passwords to log in to various services, without wasting too much time in repetitive account/password verification during the work process, and without the need to challenge employee memories with too many sets of account/password. Such a practice would also enable centralized company management of internal IT service authorizations.
The model of working remotely may persist in the future. Chao advises companies to quickly find a set of "digital tool solutions" suited to the company, and lead employees to adapt to a highly changeable working environment.
---