Aug 10, 2021
How to Raise the Popularity of a B2B/B2C Website from an UX Perspective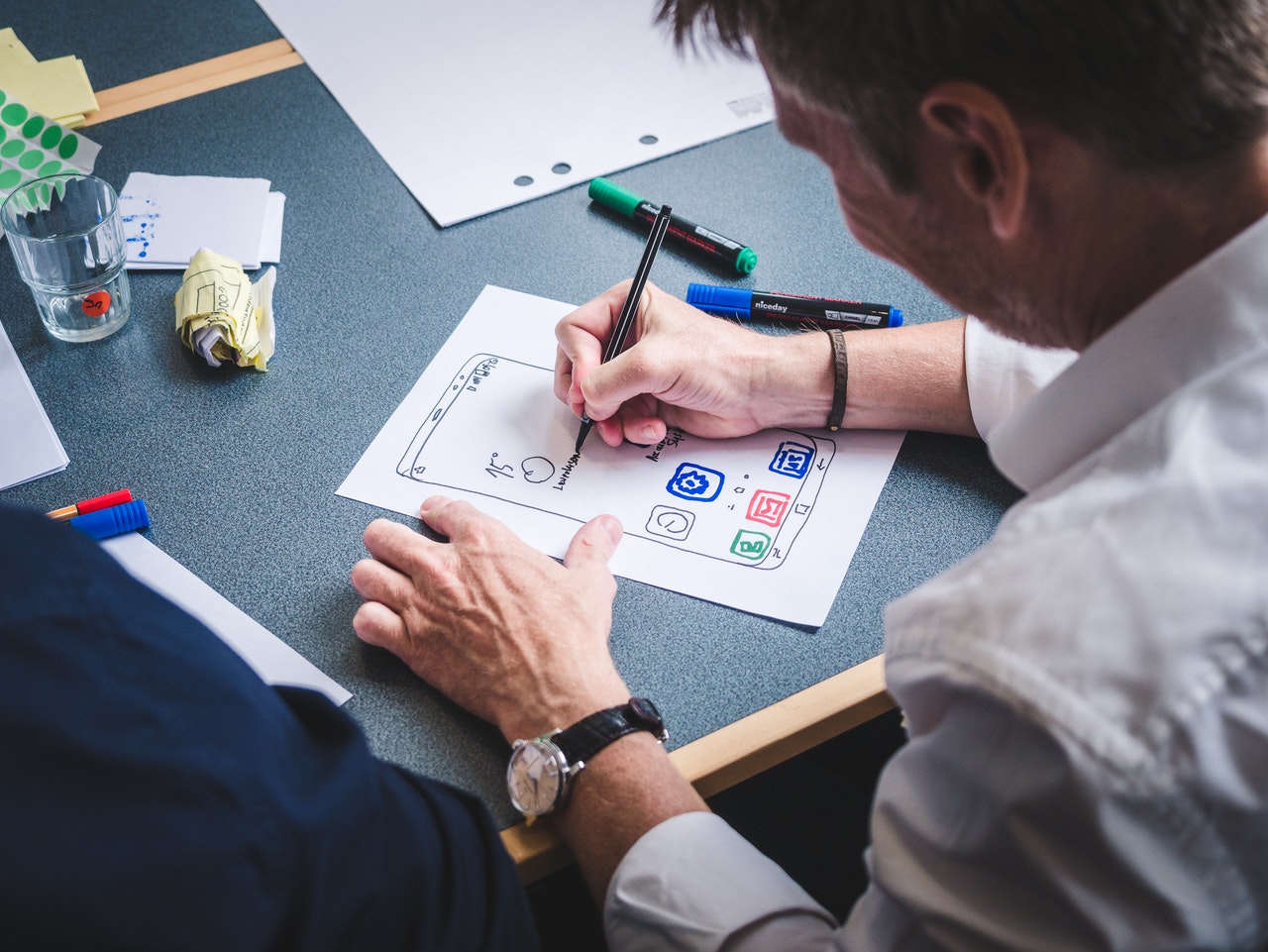 How would the general public rate your website? When people visit a website, they inadvertently "grade" the website, and various factors may affect their mood while browsing. Perhaps they wanted to make a purchase in the beginning, but changed their mind at the last minute. While constructing a B2B/B2C website, how should a brand design the user experience (UX) to win the favor of the public?
What is UI/UX?
Many people confuse UI with UX. Although they are closely related, they are not quite the same. 5xRuby Software Development Executive Director Sho Chang explains that UI is related to the aesthetic design of the entire website, including the text, images, and color scheme. UX focuses on the flow of experience when a user visits the website. Both factors are crucial to a website, which may affect the consumer's selection or whether the transaction is successful.
How important are UI/UX to B2B/B2C websites?
Packaging is vital, whether it is B2B or B2C! Two websites with the same content but different UI/UX design may create different impressions and affect consumers' trust in the brand. Often, people believe that B2B "business transactions" are based on rational considerations, and don't need to focus on UX design. On the other hand, B2C involves interacting with consumers, so a better UX design would entice consumers to make purchases. Sho Chang said that the concept isn't quite accurate, that successful business transactions have always been based on feelings (emotional appeal).
Chang said that before people make any decisions, rather than relying 100% on professional analysis, they tend to look for something they approve of, something with which they find comfortable or share commonalities. That is why the result isn't as expected occasionally. Conversely, a B2B company with its own professional image can create favorable impressions by optimizing the UI/UX of its website. Furthermore, B2C websites must not overlook important functional mechanisms for the sake of visual appearance. This is especially true for EC websites. When consumers begin to checkout, if the web page instructions are unclear such that checkout cannot be completed, then all is futile.
UI/UX Performs Even Better with Good "Social Sharing"
Social media platforms have become the "core of content promotion". After completing a well-constructed UI/UX website, how to disseminate the content so the two complement each other? 5xRuby co-founder Mu-Fan Teng shares two things that seems to be the most basic of key considerations that may be overlooked:
1. The website contains links to a social platform, but the image is problematic
The website is ready to promote content onto social media platforms. However, the uploaded images appear shrunken, distorted, or simply bad-looking, so that netizens do not want to click into it. Thus, even if the website UX is well designed, it may fail because of its link to social media. This is related to the Open Graph Protocol (OGP) setup. Mu-Fan Teng advises brands to do a good job with OGP to draw consumers in and complete the website experience.
2. Don't Ignore the "Suggested Topics" Social Media Sharing Buttons
Sometimes while browsing a web page or reading an article online, users might notice "social media sharing" buttons. Some are links to social media channels operated by the brand itself,  while others are buttons to share a single article. Regardless of their type, they serve as suggestions that prompt consumers to share or perform other actions. When designing a website, Teng emphasizes that it is necessary to strategically arrange the presentation of social media buttons. The floating social media button designs on some websites may cover up content or become unresponsive when clicked, which would impact the UX experience. Brands should pay special attention to these details.
The purpose of a good UX is to allow users to complete what they need to do on a website in the shortest amount of time. Chang believes that websites should create value in the existence of their services, and that every UX context setting should be meaningful. Many brand websites contain seemingly thoughtful designs "deemed necessary by the brands", but not actually useful to users. More options on a website force the user to take more actions, which may interfere with their experience. Whether it is B2B or B2C, the web design must create an intuitive and simple flow that minimizes the possibility of user confusion. This is the key to UX design!
---